Browse the Lithographs Collection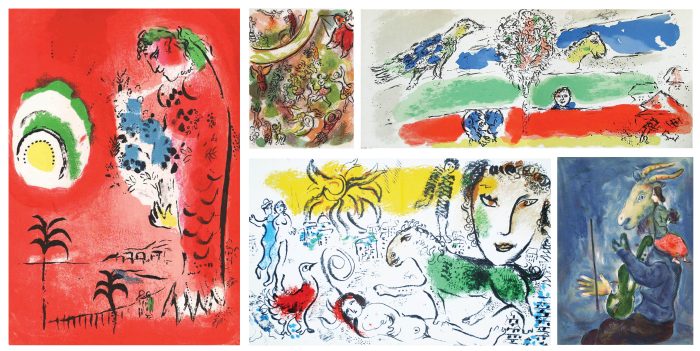 Chagall said "If I create from the heart, nearly everything works; if from the head, almost nothing. Only love interests me, and I am only in contact with things that revolve around love".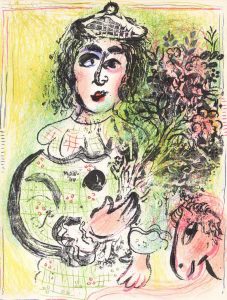 Marc Chagall (1887-1985) was a Russian-French artist painter of Belarusian Jewish origin, maker of Jerusalem Windows Stained glass. He loved mythological floating figures in full color evocative works, mystical qualities and was an early modernist. Marc Chagall is one of the most successful artists of the 20th century; He worked as director of the art Academy & art Director of the Moscow Jewish State Theater. Later on he moved to France in 1923 then lived in USA in 1941 to 1948.
Chagall created works in virtually every artistic medium, including painting, fine art prints, books illustrations, stained glass, ceramic and tapestries. His work held by private collectors and Museums across the world.