Henri Matisse said "There is nothing more difficult for a truly creative painter than to paint a rose, because before he can do so he has first to forget all the roses that were ever painted."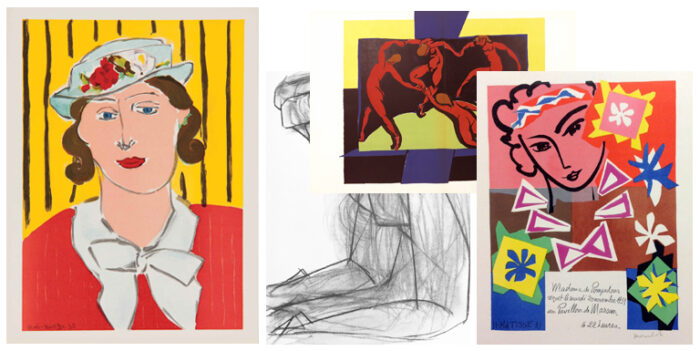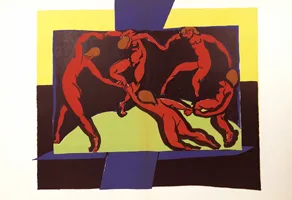 Henri Matisse (1869-1954) a French artist, painter, lithographer, sculpture & book designer. He was, along with Pablo Picasso, one of the artists leading the avant-garde movement during the early years of the twentieth century. Matisse was early known as a Fauvist (Wild Beast); a painting style of pure colors used in a direct and forceful way. Yet despite his radical approach to color and form, Matisse's subjects were often traditional: scenes of his own studio (including The Red Studio of 1911), portraits of friends and family, arrangements of figures in rooms or landscapes.
Matisse enjoyed a greater degree of success. He bought a large studio in a suburb of Paris and signed a contract with the prestigious art dealers of Galerie Bernheim-Jeune in Paris. His art was purchased by prominent collectors such as Gertrude Stein in Paris and the Russian businessman Sergei I Shchukin, who commissioned Matisse's important pair of paintings Dance I and Music in 1909-10.
In his works of the 1910s and 1920s, Matisse continued to delight and surprise his viewers with his signature elements of saturated colors, flattened pictorial space, limited detail and strong outlines.
In 1917 Matisse began spending winters on the Mediterranean, and in 1921 he moved to the city of Nice on the French Riviera. From 1918-30, he most frequently painted female nudes in carefully staged settings within his studio, making use of warm lighting and patterned backgrounds. He also worked extensively in printmaking during these years.
Henri Matisse said "Suppose I want to paint a woman's body: first of all I imbue it with grace and charm, but I know that I must give something more. I will condense the meaning of this body by seeking its essential lines. The charm will be less apparent at first glance, but it must eventually emerge from the new image which will have a broader meaning, one more fully human."