Graciela Rodo Boulanger seems always to have known how to draw like a child.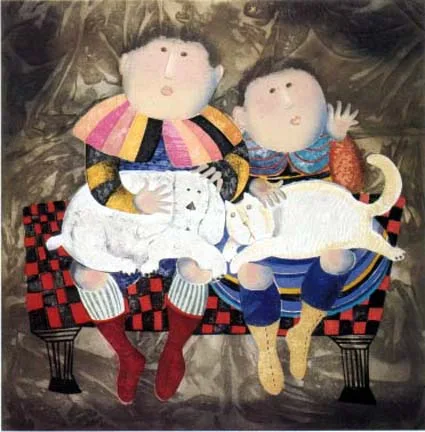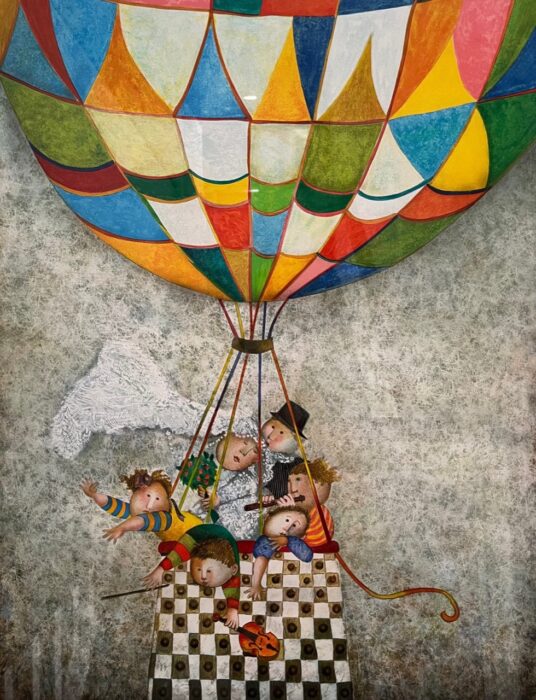 Graciela Rodo Boulanger  (1935 – ) Bolivian artist. She attended the School of Fine Arts in La Paz and later in Santiago Chile. She also studied music at the conservatory in Vienna. Her first solo Exhibition in Paris was in 1961, and in New York in 1967. Her works are in permanent collections of the Museum of Modern Art in La Paz, the Modern Art Center in Zurich and many others. She still living in Paris since 1962.
Boulanger traveled to Paris where she studied etching and printmaking under Johnny Friedlaender, alongside Rene Carcan (a well-known Belgian engraver and sculptor.)
By 1966, she had married a Frenchman. After that she kept herself busy making a name for her works in the United States. Above all Boulanger well-received exhibition and publication of her etchings.
In 1979, Boulanger was named Official Artist for the Year of the Child by UNICEF, and two of her tapestries were presented in the hall of the United Nations General Assembly. 
Celebrated by the Washington DC Museum of Modern Art of Latin America.
Commissioned by the Metropolitan Opera of New York.
Featured artist of the Lincoln Center's Art Gallery.
An official stamp artist of the World Federation of the UN Associations.
In conclusion, Graciela Rodo Boulanger is an internationally recognized and beloved artist, whose work continues to be collected and admired around the world.
Simplistic, graceful lines and lyrical colors, make her compositions as rhythmic, rigorous and spontaneous as the round-faced children she paints.